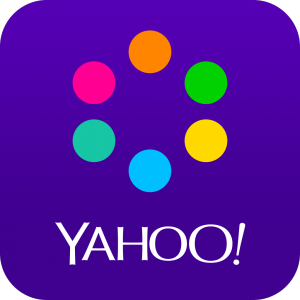 Boy, Yahoo this week, huh? First the company gets sued for instituting a quarterly performance review system that an ex-employee says has "been used to fire hundreds of employees since [CEO Marissa] Mayer joined the company," per The New York Times. The accuser, Gregory Anderson, who worked at Yahoo News, says execs there "routinely manipulated the rating system to fire hundreds of people without just cause."
Two things stood out to me in the article. First, this nugget, which every time I read it brings a wide smile to my face:
Ms. Mayer has steadfastly refused to use the word "layoff" to describe the thousands of jobs eliminated since she joined the company. She even forbade her managers from uttering what she called "the L-word," instructing them to use the term "remix" instead.
Imagine! "We're sorry to announce that everyone in this room is being remixed." What?
The second standout bit is this:
The court filing said that managers were forced to give poor rankings to a certain percentage of their team, regardless of actual performance. Ratings given by front-line managers were arbitrarily changed by higher-level executives who often had no direct knowledge of the employee's work. And employees were never told their exact rating and had no effective avenue of appeal.
Uh, that sucks. My advice to Yahoo would be: Careful what you wish for when you hire journalists. They're gonna do what they do. And you will be called out.
Despite its left turn into eye-roll territory with this dude also claiming so-called reverse gender discrimination, it's a hell of an interesting turn of events.
Meanwhile, The Hollywood Reporter notes that "Yahoo's fourth-quarter earnings were overshadowed by the company's announcement that it would cut staff as it explores a sale." (If you're keeping track, that's more staff than it's already cut illegally. Allegedly.)
In fact, continues THR:
Yahoo has outlined an aggressive cost-cutting strategy that includes reducing its headcount by 15 percent and closing offices in Dubai, Mexico City, Buenos Aires, Milan and Madrid. Those cuts are expected to reduce Yahoo operating expenses by $400 million by the end of the year.
Jeez! That's a ton of staff, 15 percent! We know from reports that this includes shuttering many of its "digital magazines," and the company already shut down Yahoo Screen. That's a lot of creative people out of work, which is really sad.
It seems that one bright note was for Yahoo was the growth of its new "Mavens" program, which somehow stands for mobile, video, native and social. Wow, mobile and native are growth areas? No kidding. Welcome to 2012, Yahoo!
I guess these kinds of good-idea-but-way-too-late decisions are why the board wants to sell, per Kara Swisher at Re/code, despite Mayer wanting to keep the company and keep trying to grow it:
Strategic alternatives is code for: Come on down, Verizon! Hey there, AT&T! All private equity guys welcome here!
I'm sure Mayer, like all of us, is wondering where it all went wrong with this venerable brand. (And also: WEHT Tumblr, man? No one ever talks about Tumblr anymore. So much for David Karp being the next media guru.)
I wish had an better answer than, "We're living through a historic shift in the media and no one knows what will happen," but I don't. Meantime, media people: Gird your loins, prep your bunkers, and find a partner who's a dentist or a pharmacist.