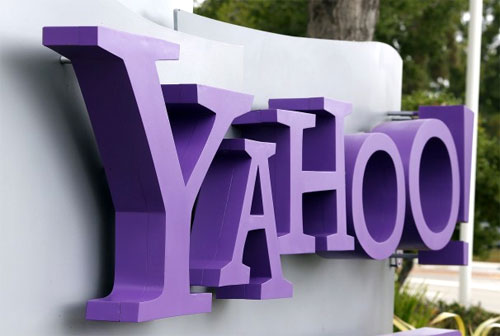 Yahoo is having an awful month. First it was sued by a former employee, then it had an awful earnings report, and now it has closed down nine content areas: tech, food, health, parenting, makers, travel, autos, beauty and real estate.
"Global editor in chief" Martha Nelson (I put her title in quotes because it's so hilariously made-up sounding), who used to run Time Inc. editorial, said:
As we make these changes, we acknowledge the talent and dedication of an extraordinary group of journalists who brought new and newsworthy content to Yahoo.
If that's not a eulogy, I don't know what is. It's too bad: More journos, mostly in the New York office, out of work. They join employees from Rodale, Time Inc., Bloomberg and any number of publishers who can't make the numbers work.
Meanwhile, this week in London, the BBC cut 1,000-plus jobs, and the Independent closed down its print edition, which will result in layoffs. At least in the U.K. they seem to have a humane acknowledgment that people will be losing jobs. Unlike in the States, where CEOs release statements riddled with meaningless corporate jargon like "right-sizing," the director general of the BBC, Tony Hall, said:
I recognise this is a very tough message. I'm under no illusion that what I've said today will cause great anxiety across many parts of the organisation. This is a lot of change and it will happen quite fast. But I want all of you to know that we'll handle this decently and fairly.
It's a sad time for those who used to and still do practice the noble profession of journalism—or at least those who do so at legacy shops. My next post will be about how BuzzFeed, Vox, Facebook and Snapchat are adapting much better than publishing's old guard.