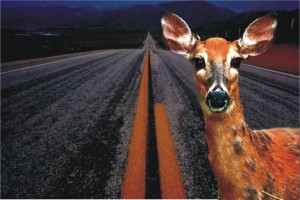 Yes, I'm quoting myself back to myself. Is there an echo in here? But almost a year ago to the day, I asked whether magazine apps would be the ruin of publishers, noting that they spend countless dollars producing a product that few readers know or care about. I said that the app field has been leveled, and as an industry the media needed to develop a strategy around apps instead of blindly groping in the dark. In fact, I called for the media to out-and-out rewrite the rules to benefit our business! Rah-rah!
None of that happened.
And here we are, a year later, and things are worse than ever for tablet magazine apps. Eddie Vassallo's piece on Gigaom today points out that this summer's iOS7 update made things even worse for publishers, deemphasizing the Newsstand app, hiding its contents and removing its update alerts.
Jon Lund reported in October that "there's not much room for magazine apps" on people's phones and tablets, considering that the average mobile user has 41 apps on his or her smartphone but opens only eight of them daily.
Not to be all "I told you so" about it, but that's what happens when you rely on others' rules and don't spend capital inventing or investing in ways to put your product into the public consciousness, be it via technology or user experience or content quality.
In summary, the situation is even worse than it was a year ago, when it was eminently obvious to me — a workaday journalist and decidely amateur observer of the media industry — that tablet magazine apps were sounding the death knell. So how is it not now utterly apparent to those who have the ability to actually instigate change?
Vassallo says that "it's absolutely understandable that choosing the apparent 'quick win' of InDesign-generated apps…or even PDF-wrapper solutions provide a cheap and rapid route to the App store. But it's been a false economy, and there simply is no time to waste waiting for things to improve," adding that "It's time for magazine publishers to abandon the easy options and make the hard decisions that will save their digital titles."
If I could go back in time and metaphorically shake Vassallo, his clients and anyone else who would listen by the shoulders, I'd do it. With tablet sales skyrocketing yet spending on new media models nonexistent, I am gobsmacked at the lack of leadership across the magazine and newspaper industries. I'm concerned about what the future of media can possibly be if we are collective deer in the headlights as the big rig of technology bears down on us.
I said it a year ago and I'll repeat it today: We must harness our strengths and lead ourselves forward.