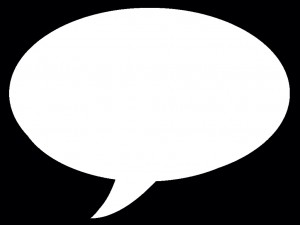 Nobody knows anything.
I've suspected for a while that no one really knows what they're doing, what's next, what's going on, what the plan is ("What's the plan, Phil?" –Claire Dunphy). As I age and gain experience, I'm starting to realize the truth of it all: Everything is slapdash. Everything is last-minute. Everything is barely hanging on. Everyone is making it up as they go along and crossing their fingers.
At the highest levels of government, the military and business, it's all perilously close to nonfunctional. (And often it is nonfunctional, not to mention dysfunctional — a distinction.) So why should the media — even the upper echelons of the media — be any different? It's not.
Nobody knows anything.
This thought crystallized in my mind earlier this week when I attended a tech start-up job fair Monday, an all-day start-up conference Tuesday and a Meetup called "Content Conversations" Tuesday night.
The resulting emotion from this string of events was one of deep malaise. I'd gone in thinking I'd get some perspective and advice from job creators and also hear some inspiring start-up success stories. As it turns out, the companies who were hiring were seeking programmers and UX designers, not journalists (or even, as we've come to be known post-Internet, "content creators"). And the panelists the following day, those who were alleged successes, had very little practical advice for the attendees. Sure, there were platitudes expressed by these supposed luminaries: Stay true to yourself. Find your voice. Put the user first.
But nothing said was really actionable. Now, going in I expected tech start-up founders to speak variously in jargon and dude-speak; it's their MO. However, I wanted more from the content-focused discussions and panelists. Unfortunately they, too, had only vague advice in terms of the future of content on the web, what's next for those of us who create content, and how brands can use content to sell their products.
I left the conference to attend the Meetup, which was a Q&A with Noah Rosenberg, the founder and editor of Narrative.ly. He seems like a nice fella, and I agree with his thesis that the Internet's short bursts of information are starting to zap our brains. He's trying to remedy that with what he terms slow journalism — long-reads stuff focused on a weekly theme. But he's paying his contributors for their many-thousands-of-words pieces not in dollars but in exposure, mostly. He regrets that he can't pay them what they're worth, and when I asked how he thought the Internet could help create high-quality content while providing a living wage for content creators, he said, "That's the million-dollar question" and "There's no magic bullet." So no answers there, either.
I left feeling dejected and resigned. But I awoke the next morning with a realization: Nobody knows anything. No one was able to provide answers to the information I was seeking — all day long — because no one knows. Not high-ranking people, not low-ranking people. Not CEOs, CTOs, CMOs or interns. No one!
Nobody knows anything because we are in a time of extreme transition. That's not a new or original thought, even for myself. But sometimes you have a moment when a mere notion is made real. You go from knowing it to knowing it. For me, that was this experience. I saw for myself, hands-on and up close, that in times of transition the story cannot be told, because no one knows how it turns out. You have to live it, day by endless day, until you're on the other side. And even then, you don't really know for sure that you've reached the other side until much later.
Just as you couldn't tell that the disappearing shoals under your shoes fomented a destructive deluge that would make you question your survival, so too are you unsure, once you've grabbed onto a branch and tenderly climbed onto the opposite bank, that you're truly safe.
That is the unfortunate state of the media today: We're in the rapids, hanging on for dear life and praying. (Which I would not deem a strategy, exactly.) The media — news, advertising, marketing, TV, movies, print, online, creation, distribution — and those of us who practice it are evolving, and nobody knows what will happen. And I'm not upset about it; I'm ready to join in and try things, experiment and help in the effort of making it up as we go along.
And I don't think anyone else has a better idea how to navigate these waters, because nobody knows anything.