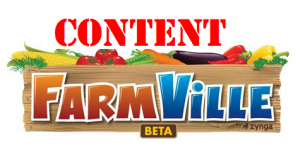 Content farms, or scaled content creators, have generally gotten a bad name in journalism. I know because when I worked for one — AOL Huffington Post's Seed before it got shuttered in February — I got a lot of guff from traditional journalists. The line was that we paid writers — sometimes "writers" — a pittance to create crappy content. In truth, that did and does happen, especially at Demand Media (which creates content for eHow and Livestrong, among others sites) and other, low-quality, high-search-volume sites and site scrapers.
At Seed, we strove to find a middle ground between Demand's formula and a slightly higher quality, slightly more expensive, hopefully higher ranking and better referring schema. This formula was experimental; I felt like oftentimes I worked at a journalism lab, where, just as a scientist might test a theory, we'd hypothesize, try, react, tweak, recast, and reattempt, repeatedly, until we had a winning formula.
I always thought of About.com as the proto-content farm, Demand as the next step (forward or backward I was never sure), and Seed as the next evolution.
Coincidentally, today brings news about both of these companies. And the lastest scoop reveals that both are in jeopardy, for reasons having to do with search rankings and algorithm changes, quality (reality and perception), user behavior changes, the rise of social media, and the evolution of the Internet at large.
About.com, which is owned by the New York Times Co. (this fact always lent it an air of ethics that the rest of its peers never shared) is being sold to Answers.com. According to Peter Kafka at All Things D, when the Times Co. bought it in 2005, it was for $410 million. It's selling it today for $270 million.
Demand Media, according to Jeff Bercovici at Forbes, claims a profit for the quarter. Ahem. I guess $94,000 is a profit. For a publicly traded company that had loss of $2.4 million at this time last year, maybe that counts. But overall, I think we can say definitively at this point that the Internet is trending away from low-quality garbage and toward actually helpful articles — maybe even some that are well written enough that the user may delight in them and desire to share them.
Both companies would certainly benefit from not having to be so reliant on Google's indiscriminate algorithm changes. Demand has already spiked millions of pieces of crappy content and improved others (presumably those it can win on in search) to curry favor with rankings and users. About.com, I think, due to its nature and structure, may have reached saturation, which isn't to say that what's already there isn't of value — on the contrary. But the Internet is not a meritocracy, and having content that's good doesn't automatically mean it's valuable monetarily.
For both companies, there's nothing to do but evolve along with the web, take it where the Internet leads, try to keep up with the bruising pace of change, and respond accordingly. In other words, test theories, tweak them and try again, as we did at Seed, and hope that the company is patient enough (and/or its pockets are deep enough) that you come out on the other side with heads held high and a profit to show for blazing the trail. Whether that can actually happen with content farms (or algorithmic solutions to similar situations) remains to be seen.
UPDATE: About.com was sold to Barry Diller's IAC, the company that owns Ask.com, for $300 million.